FluteFling Traditional Flute Concert 2017
A charity evening of unforgettable traditional flute music, featuring Irish Young Traditional Musician of the Year Órlaith McAuliffe with supporting guests including Niall Kenny, Elizabeth Ford, Sharon Creasey, Kenny Hadden and Gordon Turnbull, more to be announced.
The concert on 16 June kicks off the 4th FluteFling Scottish Flute Weekend in Edinburgh and is in aid of Scottish Association for Mental Health (SAMH).
This is a rare Edinburgh opportunity to hear Órlaith, who at the age of just 22 has been crowned All Ireland Champion no fewer than 19 times, including on both flute and whistle in 2011. Órlaith is the current holder of the title of Young Traditional Musician of the Year 2016 from the TG4 Gradam Ceoil Awards. As well as being a highly accomplished performer, Órlaith is also an original and prolific composer many of whose distinctive compositions feature in the sets of CrossHarbour, with whom she also plays.
Órlaith will be teaching at this years FluteFling Scottish Flute Weekend, which takes place on Saturday 17th June. She will be supported by the other tutors and others are to be confirmed.
Confirmed so far:
Venue and tickets
The FluteFling Traditional Flute Concert 2017 will take place at
City of Edinburgh Methodist Church
25 Nicolson Square, Edinburgh EH8 9BX
7.30 – 9.30 pm (doors open 7pm)
16 June 2017
Tickets £10/ £8 (concessions) online in advance* OR £12/ £10 (concessions) on the door. Online discount available with a workshop ticket bought in advance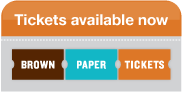 Buy tickets from Brown Paper Tickets http://fluteflingconcertjune2017.bpt.me/
24 hour tickets hotline: 0800 4118881
Please note there is no alcohol allowed on the premises. A cafe is available & there are lots of pubs nearby!
There will be a free session at Jeanie Deans Tryst afterwards and you are welcome to attend.
SAMH
Proceeds from the event will go towards supporting the Scottish Association for Mental Health (SAMH), an important charity dedicated to mental health and well-being for all. Given that 1 in 4 people are affected by mental health problems at some point in their lives, this is an issue that touches the lives of us all.