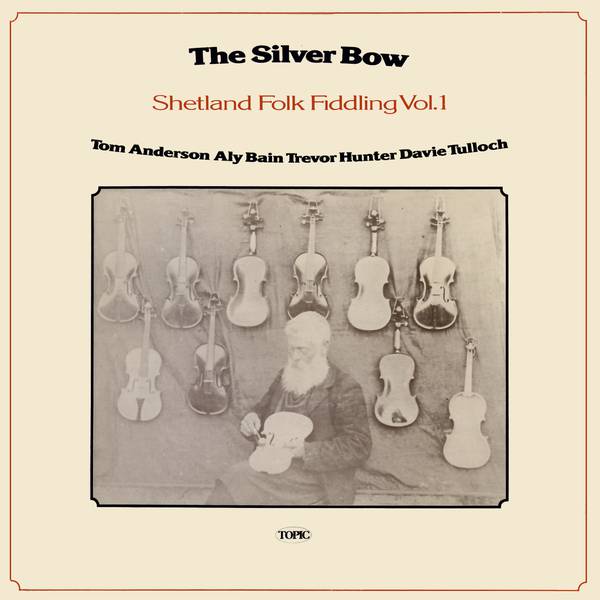 We finished up the term a few weeks ago with a third Shetland reel to complete our set, Jack Broke Down the Prison Door.
The tune is in G and fits flutes and whistles very well. It's in a few collections, some from Hand Me Doon Da Fiddle, which did much to popularise many Shetland tunes. There's a recording of us all playing it in the class and the music can now be found on the Flute Fling classes Resources page.
A discussion of the tune on The Session quoted from the original source:
From the book: "Hand me Doon da Fiddle" (Tom Anderson, Pam Swing).

Dis een wis made up be an auld fiddler named Jack Goudie frae da Ness. Some said dat he'd hed a dunt on his head whin he wis young dat gave him queer turns. He wis a very good fiddler an made up loks o' tuns. Wan night in Lerook wi a dram in him he got a queer turn an the poliss lockit him up ida auld prison. He waited til dey wir sleepin an dan he brook doon da prison door an made fir hame as fast as he could. Da poliss wir awaur it he wis gaen, bit tocht it better to let be fir let be, so dey didna geng efter him. Whin Jack got hame he took his fiddle an made up dis tun an caaed him, "Jack Broke da Prison Door". If da listens to da first twartre notes du can hear hit sayin dat.
Further background can be found at the Tune Archive website, including a list of printed sources.
One of the books listed is Irish Traditional Fiddle Music by Randy Miller and Jack Perron (1977), who transcribed the tune form the playing of Aly Bain and Mike Whellans. Containing primarily transcriptions of tunes from commercial recordings, I have found it to be an invaluable book that appears to be little-known on these shores. I happened to come across it many years ago and even had my original copy stolen. You can get an updated edition of the book directly via their web site, although some shops may carry it. I found that link via Alan Ng's useful Irish music site, which has a page on publications.
We ended the term with a few of us going to The Dalriada pub in Joppa and played a few tunes together as part of the regular session that goes on there. Gica Loening from Fun Fiddle was also there and we all shared some positive ideas for the new year that it will be good to follow up.