The 4th Annual FluteFling Scottish Flute Weekend Friday 16th – Sunday 18th June 2017
Welcome to The 4th Scottish Flute Weekend 2017! The weekend features a day of workshops focusing on flute playing within Scottish traditional music will be held on Saturday 17th June at a new venue, The Edinburgh Methodist Church Halls in central Edinburgh. There is an amazing Friday night flute concert too and sessions on each of the days.

Details
Get set for an inspiring all-day workshop for flute players focusing on traditional music. The FluteFling weekend is back for the fourth year running with three tutors to share their expertise, experience and enthusiasm.
Young Irish Musician of the Year 2016 Orlaith McAuliffe (simple system flute) will be joining Sharon Creasey (Boehm system flute) and Gordon Turnbull (simple system flute) who return as tutors. Niall Kenny will be the special guest speaker, talking about his music, compositions and demonstrating some of his playing. There will be also be a free open session in the evening afterwards.
The workshop is open to Boehm system (metal, classical) musicians and those playing simple system wooden flutes (keyed or unkeyed) alike, this is an opportunity to explore and develop your flute playing in the context of Scottish traditional music. Working with different tutors while meeting and playing with other flute players from around Scotland and beyond. We've had flute players from the Isle of Arran, the Scottish Borders, Aberdeenshire, Lancashire, Sweden and the USA. We hope to see you there too!
Topics covered will include:
different playing styles
tune types
technique
breathing, phrasing and tone improvement
history
Whether you play wooden or Boehm system flute, this is a great opportunity to develop your playing and understanding of an instrument that is undergoing a revival in Scotland.
Tickets
Advance tickets are £50 standard/ £40 concessions.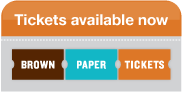 Tickets on the door will be £55/ £45 so make sure you book in advance to get a cheaper price. Booking in advance entitles you to a discount code for the special Friday night charity concert featuring the tutors and other guests, which is not to be missed.
Tickets available from Brown Paper Tickets: http://4thfluteflingweekendworkshop2017.bpt.me/
Weekend Format
This year the Saturday workshop venue has moved more centrally to the Edinburgh Methodist Church, scene of last year's successful Friday night concert and within walking distance of Waverly Station.
Friday
Saturday
Workshops

09.00: Arrival
09.30: Session 1
11.00: break
11:15: Session 2
12.45: break
13.30: Session 3
15:00: break
15:15: Session 4: all tutors, Q&A; talk and performance by Niall Kenny on his music and influences.

16:30: end

For the workshops, the numbers will be divided into three and each group will have time with each tutor over the course of the day. Boehm system players will begin with Sharon so that they will have the opportunity to try out ideas in the other sessions.
Saturday evening 19:30-01:00am: Free open session at Jeanie Dean's Tryst, St Leonard's

EH8 9SB

(10 minutes walk). Another chance to have a tune, meet the tutors and some of the other people from the day. Where else can you play your music with a dozen other flute players. Other instruments welcome!

Sunday
12.30-15:30: Farewell session at Sandy Bell's Bar. Free. All welcome. Always a relaxed affair with good acoustics.
More on the weekend will be announced soon. Bookmark this page or sign up to the newsletter to hear first.
This event is supported by TASGADH

FluteFling Traditional Flute Night 16 June
The weekend of traditional flute fun kicks off with a concert on the Friday night, featuring the fabulous Orlaith McAuliffe and Niall Kenny, Elizabeth Ford (Scottish Baroque flute), Sharon Creasey, Kenny Hadden and Gordon Turnbull. Also appearing are George Duff (guitar), Kenny Curtis (bouzouki) and Michel Byrne (Gaelic song).
Those attending the workshop can get a discount on this concert if they purchase the workshop ticket first.